Pre-laminated FRP panels to any substrate are the answer for any wall and ceiling installation
The resulting Pre-Lam FRP has a structural strength and rigidity, allowing fast and easy installation directly to the stud of wall or ceiling. We laminate these panels to a capacity of 160+ panels a day with very quick turn around for deliveries.
Our adhesives are custom formulated for the expansion and contraction of the product giving you the best possible hold in all temperature conditions.
Applications
Modular Trailers, Car Washes, Washrooms, Showers, Corridors, Kitchens
Agricultural Applications for Barns and Horse Stalls
Commercial Applications for Restaurants, Food Processing Plants, Convenience Stores, Washrooms
Our Pre-Lam FRP panels are laminated in house and are available in different options
Smooth or Embossed FRP surfaces (0.06 & 0.090) and available in any standard size building substrate (OSB,Plywood, Gypsum, and Fluted polypropylene.)
Sizes: 4' x 8', 9, 10', and 12'
Products
Refer to our vinyl molding sheet for stocked vinyl moldings for our pre-lam FRP System.
Contact us for any installation inquires or product knowledge.
Vinyl Trim for FRP Pre-Lam System (Stocked in white only):
V-117 T-Bar 8'
V-55 2 Pc Division Bar 8'
V-41 1/2" EndCap 8'
V-121 1 1/2" Large ISC 8'
V-123 1 1/2" Large Stock in White Only 8'
Click Here for Liquid Diamond Products Ltd. Vinyl Mouldings - PDF - 139 KB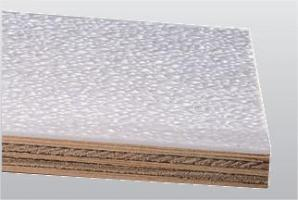 OSB
Gypsum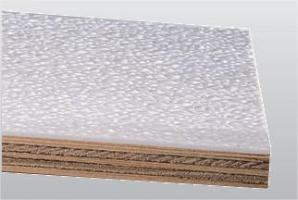 Plywood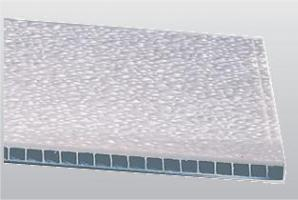 Fluted Poly