Installation Services
Liquid Diamond has 13 experienced & knowledgably installation crews. We offer installation for all of our wall systems which include: FRP panels, PVC Wall protection systems, Decorative wall panels, Puckboard, & Agri-liner We install any size commercial or industrial project anywhere in Western Canada. Estimating: We can provide you with off screen accurate take offs and provide supply only and/or install pricing.
Installation for Products We Sell
We offer our clients installation on most of the products we sell. We have 13 experienced and knowledgeable installation crews that have worked on hundreds of commercial and industrial projects covering most parts of Western Canada. Have one of our reliable installation crews install your FRP or PVC wall protection products. We can assist you with a quick installation for a fraction of the cost of doing it yourself. We do not cut any corners and we stand by our workmanship. All of our installations are warranted and we take pride in our reputation and referrals. If you need assistance with your installing of your panels do not hesitate to contact us. We available to assist our clients on weekends as well. Helping you meet schedules and those critical dead lines on your commercial projects. Cut your time and costs and let Liquid Diamond do what it knows and does best.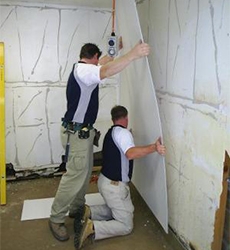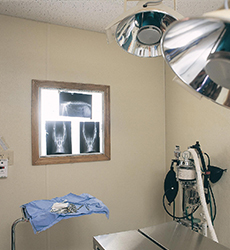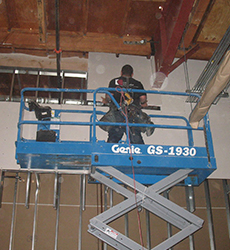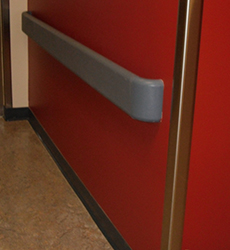 Photo Gallery
Click on any of the images below to view full-size version of thumbnail.